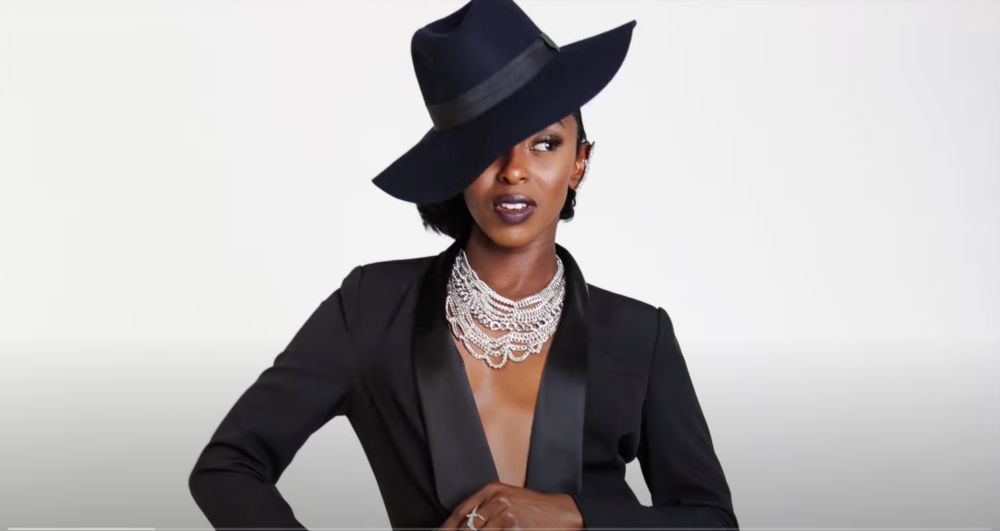 April RaQuel, a national & international performing #RaQStar, is a multi- talented singer, songwriter, model and accomplished entertainer, with a well- rounded portfolio of credits in the entertainment industry. April brings Soul, Funk & Fierce Fashion to her artistry along with her extremely talented band Kouture Funk.
April RaQuel's powerful & captivating voice holds its own merit, which allows her to dominate a lane that is all hers. She lights up the stage with her fiery presence, commanding the attention of the room. Vocally, you can feel her soulful and RaQ inner diva. It is evident that she displays an impressive range and depth. April RaQuel is much more than a studio singer; she has the ability to mesmerize crowds with her vocal styling and unmatched exuberance. Her distinctive, soulful voice and energy is like no other. When she enters the stage, she owns it.
April's self-proclaimed musical style is Urban.RaQ.Soul.Funk. Her musical influences are: Tina Turner, Chaka Khan, MC Lyte, Pat Benatar, Aretha Franklin and Beyoncé.
April has been featured in several productions: tv shows/film, modeling and national tv commercials & print ads, most recently with Walmart, EastBay & Orange Theory Fitness. Additionally, April has posed for national advertising campaigns for beauty and lifestyle brands.
APRIL RAQUEL CAREER HIGHLIGHTS
Featured Performer at the 2018 and 2019 Creative Arts Governors' Ball for the Primetime Emmy Awards
Featured Performer at the annual Sola Rum, Food and Wine Festival, Lauderhill, FL
Featured Local Performer at The 11th Annual Jazz in the Gardens Music Festival 2016, Miami Gardens, FL
New Artist Show Opener for Funk Fest Orlando 2016, Orlando, FL
Lead singer and band owner for South Florida band Kouture Funk
Background vocalist for Jose Feliciano at The Premios Tu Mundo Awards 2016, Miami, FL
2/14/16 Released single: Dat Fire (R&B/Soul)
10/30/2015 Released single: Nobody Does It Better (Funk/Dance)
Performed at NBA Superstars Lebron James' and Udonis Haslem's weddings as ceremony and receptionentertainment.
Featured on the HBO-hit series, Ballers
Background vocalist for Latin star Ricardo Montaner North America Tour dates at Madison Garden (NewYork) and American Airlines Arena (Miami)
Featured model in multi-platinum, international hit group, OutKast music videos "I Like the Way YouMove" and "Hey Ya!"
Role in the motion picture "Hair Show," starring Academy Award nominated actresses, Mo'Nique andTaraji P. Henson. She teamed up with the Golden Globe winner, Mo'Nique again with her appearance in thehit sitcom "The Parkers."
Featured model & talent in national advertising campaigns and television commercials for Walmart,EastBay, Time Life Body & Soul Collection, and Luster's Pink Hair Lotion.