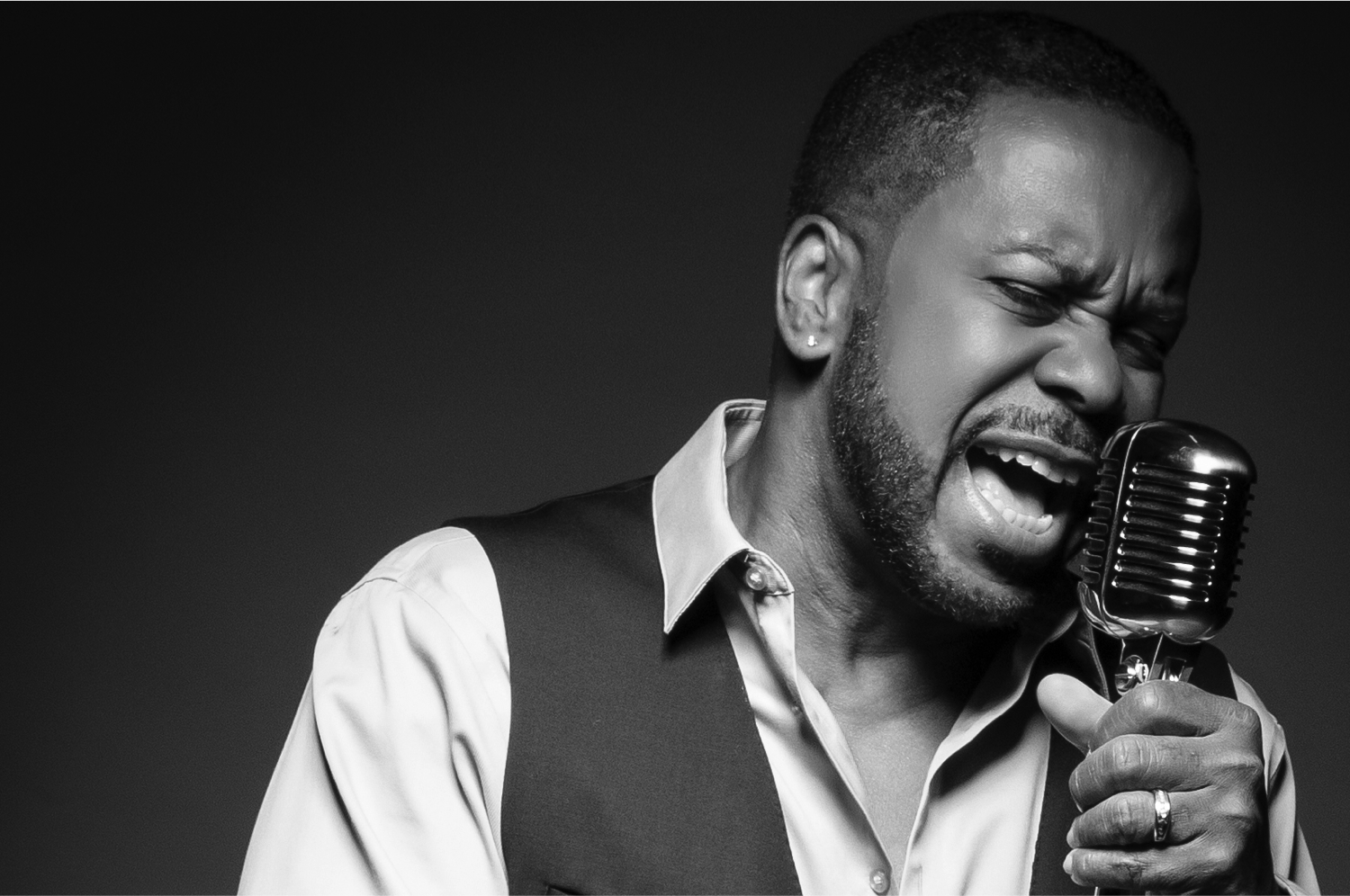 TIM BLUNTSON is a native Floridian born in Lake Worth, Florida.  He began singing at the age of 2 and has fond memories of singing in front of his church for the first time.   He sang in the choir all throughout grade school and majored in Theater and minored in voice at the University of South Florida in Tampa.
After college, Tim worked as a Disc Jockey where he would see various bands perform.  It was then that he developed a passion for performing as he intensely watched the bands interacting with their audience during breaks making them feel welcomed.  Eventually Tim was hired as a lead vocalist and worked in various venues 6 nights a week in different cities up to 100 miles from home.
In addition to performing as a soloist and with his live band, Tim also sings at corporate events, weddings, festivals and more.  His repertoire consists of everything from Frank Sinatra to Bruno Mars, Prince, Michael Jackson, Barry White, Earth Wind and Fire, Motown, Louie Prima, Al Jarreau, Nirvana, Nat King Cole, Marvin Gaye and Lionel Richie just to name a few.
Tim is currently in the studio working on releasing original music in the near future.